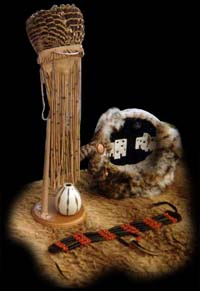 View the Guestbook Archive: Before 2003
Please read what others have said about the Gallery before 2003. Don't forget to sign the guestbook! You can also view the current guestbook.


Hi Debbie, Your web site is awesome! It was nice chatting with you at Joanns Tuesday. I'll be in touch with you if I hear of any good shows. Lisa
Lisa <daretodreamdesigns@comcast.net>
Grand Blanc, Mi USA - Thursday, October 17, 2002 at 07:57:27 (EDT)
---
I really like the black background of site and it is quite informative though
David Kamaski <joy@computerzargon.com>
Jersey City, New Jersey United States - Thursday, October 17, 2002 at 05:38:08 (EDT)
---
good site
Rahul Rathod <rathodrahul@hotmail.com>
Jersey City, New Jersey United States - Thursday, October 17, 2002 at 05:37:32 (EDT)
---
my name is lone wolf as well it is nice to know more ppl have the name
Lone Wolf <bigredjosh@hotmail.com>
texas USA - Monday, September 30, 2002 at 19:30:50 (EDT)
---
Hey Deb, was surfing the net and found you. Hope all is well with you and I see you in Jackson in Oct. I'm doing well.
Vicki Antoine <Ojawasquekinue@aol.com>
Battle Creek, MI USA - Sunday, September 08, 2002 at 20:50:42 (EDT)
---
i liked seeing your designs.
tanya <buick>
burlington, vt USA - Thursday, August 15, 2002 at 11:30:17 (EDT)
---
Nice Work
Fork Horn <forkhorn@scattercreek.com>
Kelso, Washington 98626 USA - Thursday, August 08, 2002 at 23:40:14 (EDT)
---
Your Crafts are beautiful and do honor to the name Lone Wolf, the name of my ancestors. Of the Kiowa Apache Nation/Tribe.
Sam Lone Wolf <lonewolfs7th@yahoo.com>
Palestine, Texas USA - Friday, March 08, 2002 at 16:11:21 (EST)
---
Looking for someone to help me find powwows in Michigan
Robin <rbrassow@aol.com>
USA - Monday, February 18, 2002 at 19:16:09 (EST)
---
This is a very interesting site with many beautiful pieces.
Shirley Dancing Fox <sdancingfox@indianartandcollectables.com>
Duncannon, Pennsylvania USA - Thursday, November 01, 2001 at 20:02:43 (EST)
---
joe wrote you yesterday, hope your new van. is still being good to you . Effie say's to say hi also,
John Slawinski/gwbb <buffalobear49660@yahoo.com>
Manistee, mi USA - Saturday, October 27, 2001 at 20:16:30 (EDT)
---
Hi! Thought you would like to have our E-Mail address. Please E-Mail us sometime. This is from the Slawinski Family.
John Slawinski <Buffalobear49660@Yahoo.com>
Manistee, Michigan USA - Friday, October 26, 2001 at 23:39:55 (EDT)
---
hi my name is jennifer and i would like to know some great facts about your culture ad your life because my family is cherokee and i haredly know anything about them can you find something about me please
jennifer <jnw31786@yahoo.com>
shellman, GA USA - Tuesday, August 07, 2001 at 15:08:22 (EDT)
---
kahe, enjoyed the website! am looking for some borders(?) of first american design. thanks for posting your work, mark
mark <mries@compuserve.com>
marietta, ga USA - Wednesday, August 01, 2001 at 18:02:29 (EDT)
---
I am too, named Lone Wolf. I'm 11 years old and I make dreamcatchers. I love all your neat stuff. Keep going, you're really good at it. If you have time, e-mail me !
Lone Wolf <kc10@att.net>
Overland Park, Kansas USA - Monday, July 02, 2001 at 15:25:25 (EDT)
---
Your web site is very beautiful and so is your jewelry keep up the good work!
jodi hyre <jodidalton2@aol.com>
Clarksburg, Wv USA - Monday, May 21, 2001 at 00:02:38 (EDT)
---
what a lovely site i am one quarter cherokee and i loved your stuff
kelly smith <kellysmith@yep.com>
dudley, west mids uk - Tuesday, April 17, 2001 at 14:34:00 (EDT)
---
great site very spiritual i am coast salish i enjoyed viewing very much
debi <west_iverson@sunshine.net>
SECHELT, BRITISH COLUMBIA canada - Tuesday, April 10, 2001 at 23:02:24 (EDT)
---
I love your work. I was born in Michigan. I too am an artist. Stop by my page some time.
Scott Patterson <sparkypf@earthlink.net>
Idaho USA - Wednesday, February 21, 2001 at 21:55:13 (EST)
---
Thoroughly enjoyed your site. Will inform my business partner of it's existance. Came in looking for a picture of a lone wolf as that is my partners spirit symbol. Wanted to put it on her Astrological "ASK AUTUMN" webpage. Found more than I expected. Once again, I am very pleased.
Kurt <k91722@yahoo.com>
El Monte, California USA - Saturday, November 18, 2000 at 17:31:44 (EST)
---
Just Fantastic thats all just had to tell you again. Lets get together for coffee sometime. After the road shows. ok?? talk to you later .....Toni....
Toni Medley <MWolfwoman47@aol.com>
Jackson, Michigan USA - Wednesday, October 25, 2000 at 22:02:09 (EDT)
---
I love the Native American History, tho i myself am not...my brothers ,and sisters are... thank you for putting up a sight for them to learn more about their heritage.
JAY BAILEY <baby_j_59404>
Great Falls, Montana USA - Wednesday, October 11, 2000 at 21:25:34 (EDT)
---
I'm interested in native american history, since my father and my grandfather always tell me ancient stories, that help me get through everyday life. Your artwork is extremely beautiful. You can almost feel the spirituality coming from the beads. I want to thank you for giving me back a peice of my childhood:)
aaka wolf
cedar rapids, iowa USA - Wednesday, October 04, 2000 at 14:47:35 (EDT)
---
pLEASE SEND ME A CATALOG KAREN SHEPARD
KAREN SHEPARD <ELMVIEW@SAMNET.NET>
WARREN, MA, 01083 USA - Saturday, September 09, 2000 at 08:17:29 (EDT)
---
I really like the earring that I bought from her at the PowWow in Marion,MI
Kristina <SHKitty2003@aol.com>
Sterling Hts., MI USA - Monday, June 05, 2000 at 16:09:05 (EDT)
---
These are some very beautiful pieces of native american artwork. I am glad that other people appriciate such beautiful pieces of art and historical memors.
Kim Miller <Kymberli2000@hotmail.com>
Cave Junction, Oregon USA - Thursday, May 04, 2000 at 14:29:13 (EDT)
---
Will I like your web site and Enjoy all your pictures and stuff and will continue to view your web site... Carlos B.....
carlos begay
tempe,, arizona USA - Thursday, February 17, 2000 at 18:59:50 (EST)
---
Beautiful unique pieces! The site is well designed too.
Elizabeth Wooley
Grand Rapids, Michigan USA - Monday, January 31, 2000 at 00:21:03 (EST)
---
Note: The entries below are from the old guestbook.
---

the otter woman - 01/16/00 01:41:17
My Email:terrisart@hotmail.com


Comments:
My husband and i are both visual artist we have currently been blessed to be surrounded by guides of spirit your work is lovely.

---

jami palmer - 01/10/00 16:48:13
My Email:jamibubba@hotmail.com


Comments:


---

Sue Kilvington - 07/30/99 20:26:41
My Email:kitsu38@yahoo.com


Comments:
Hey Deb how come the other form didn't work? Enny who I'll be in MI in August the 20th-25th maybe we can meet up Sue

---

John Buchler - 06/27/99 18:18:27
My Email:wisdom79@juno.com


Comments:
hi I loved your website it is kool Maybe you will remember me you were at the flushing park and I asked if you had any otter neclaces but they were all gone. well if you don't it is ok but if you have any otter neclaces e-mail me at the above and how much they cost ok thanks john/otter

---

phyllis - 04/21/99 00:02:07
My Email:phyllis1mo@yahoo.com


Comments:
Pretty neat so far. Will keep checking in to see what's new.

---

Little Star Wingo - 04/08/99 04:08:04
My Email:wingobd@accessflint.com


Comments:
Lone Wolf does beautiful work A very creative artist..and a good friend.....

---

Tania Diotalevi - Hodges - 03/18/99 10:14:58
My URL:http://members.tripod.com/Talisart/index.html
My Email:cthodges@nucleus.com


Comments:
Beautiful! Beautiful work! I would love to add your link to my site. Please e-mail me.

---

ROB WILKES - 02/28/99 13:27:54
My Email:robwilkes@hotmail.com


Comments:
A VERY GOOD PAGE ONCE AGAIN,COULD YOU TELL ME IF THERE ARE ANY GOOD SHOPS IN ENGLAND THAT SELL THESE TYPE OF ITEMS ,I`M INTRESTED IN A BIG DREAM CATCHER REGARDS ROB

---

Jon "L" Feather - 01/03/99 07:33:23
My URL:http://www.apc.net/feather
My Email:feather@apc.net


Comments:
Nice site. Well done. I'm impressed.Truly

---

Billy Bob - 12/16/98 19:03:11
My Email:nrey87a@prodigy.com


Comments:
Hope your surgery goes well

---

clyde martin - 12/10/98 03:58:58
My Email:cmartin326@aol.com


Comments:


---

Kathy Ash - 11/24/98 03:00:48
My Email:tygerkat@home.com


Comments:
I saw her at the Novi show and liked everything I saw so I thought to check out the site. It looks great!

---

Mac Davis - 11/20/98 18:58:27
My Email:mackola@yahoo.com


Comments:
Hi! Deb :) Great site:) Sorry Imissed you at Day of the Wolf:(

---

Billy Bob- 10/26/98 20:22:55
My Email:NREY87A@prodigy.com


Comments:
What kind of treat do I get for Halloween? What kind of treat does Lone Wolf Woman give?Will it be a bear claw, dream catcher, or something more personal.

---

Lynn *Fast Eddie* Hall - 10/15/98 05:38:18
My Email:lynn@alameda.com


Comments:
quality work

---

Sonoia Ethwa - 09/29/98 16:03:56
My Email:livngdesert@caverns.com


Comments:
I enjoyed seeing your art work on the net.

---

John Redhawk - 08/22/98 01:04:15
My Email:redhawk@tusco.net


Comments:
Great Website!

---

Sandy Barbre - 08/16/98 09:50:28
My URL:http://www.b4uby.com/cgi-b4uby/SS_store/ss_store.cgi
My Email:sbarbre@b4uby.com


Comments:
I love your site, and the graphics are outstanding. Please come visit my new site sometime..

---

Macha-Rhiannon - 07/27/98 21:48:22


Comments:
I think it is nice to get back to the roots and the jewelry is beautiful and meaningful and the dream catchers brings back a sweet spirituality and of simpleness.

---

Yagen - 07/23/98 13:04:26
My Email:yagen39@yahoo.com


Comments:
Good work,has given me some great ideas for my home page. I am part native Australian. Thank you very much.I will return and let you know when my page is finished.

---

Hummingbird - 07/20/98 15:08:57
My Email:cjo@centuryinter.net


Comments:
what a beautiful page! Your art is breathtaking.. I live in Pinconning Michigan, and am of Cherokee and Osage descent.. will definitely try to make one or more of the pow wow's coming up, would love to meet you and see your work up close! Journey well, Hummingbird aka Cindy :)

---

Judi Anne Fricke - 07/14/98 13:57:02


Comments:
From what I have seen it is really nice.

---

Carol - 07/12/98 17:00:33


Comments:
Just wanted to say I saw you and your work in Lafayette, IN this Sat. Wonderful stuff!

---

owenotto - 07/11/98 03:56:17
My URL:http://www.aol.com/
My Email:owenotto


Comments:
looking for silver braclets and anything made of silver

---

jonathan richardson - 07/10/98 08:20:24


Comments:
cool page, it's simply awesome.....

---

Sue Stowell - 07/06/98 02:52:24
My Email:suzie@qtm.net


Comments:
Your page is very attractive. The photographs are "spotlighted" without being garrish, and the whole page is very easy to navigate. Congrats!

---

taxydriver - 06/25/98 15:22:47
My URL:http://www.geocities.com/southbeach/breakers/6441
My Email:taxydriver@geocities.com


Comments:
yyyyyyeah! good... taxydriver.

---

Myra - 05/25/98 00:10:57
My Email:stewarts@logantele.com


Comments:
Enjoyed talking with you at Cave City Pow Wow. The jewelry was beautiful. Hope to buy a piece next time I see you at a pow wow.

---

pat w - 05/18/98 04:11:06
My Email:charger@fidnet.com


Comments:
cool site! i really liked the baskets and icons

---

keith hobbs - 03/21/98 15:53:10
My Email:nrey87a@prodigy.com


Comments:
everything i want to know about lone wolf woman is on this page. Amazing!!!!! Bravo

---

Beverly Ross - 02/28/98 23:48:36
My Email:Beverly@Voyager.net


Comments:
Clean, clear and quite elegant. A pleasure to peruse.

---

Alfie Romeo - 02/27/98 08:18:19


Comments:
Meow! A purrrrfectly wonderful site!

---